This certification will provide health care providers and students the knowledge on how to deliver the core cardiac rehabilitation components according to ICCPR's consensus statement on cardiac rehabilitation in low-resource settings.
The International Council of Cardiovascular Prevention and Rehabilitation (ICCPR) brings together national cardiac rehabilitation associations from across the globe to establish cardiovascular prevention and rehabilitation, and to support both low-to-middle and high-income countries to establish and augment, respectively, programs of cardiovascular prevention and rehabilitation (adapted to local needs and conditions) to ensure broader access to these proven services.
Special thanks to Prof Julie Redfern, Prof Robyn Gallagher and Prof Sherry Grace for this joint initiative! SOLVE-CHD is extremely pleased with this extraordinary international outreach!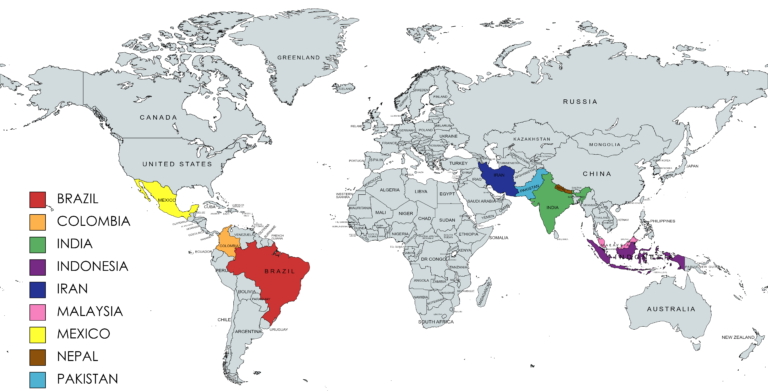 Congratulations to the 22 scholarship awardees from 9 countries, including Brazil, Colombia, India, Indonesia, Iran, Malaysia, Mexico, Nepal and Pakistan!
Ana Paula Delgado Bomtempo Batalha, Brazil
Mohammad Mehdi Hadavi, Iran
Mega Febrianora, Indonesia
Hamidreza Roohaza, Iran
Masoumeh Sadeghi, Iran
Dr. Adan Shabbir Ali Qazi, Pakistan
Dr. Saleha Shah (PT), Pakistan
Umbreen Azhar, Pakistan
Kiran Amir Ali Amir Ali, Pakistan
Mariya Jiandani, India
Priya Chockalingam, India
Juan Sarmiento, Colombia
Jorge Lara Vargas, México
Abdul Hayee, Pakistan
Qurat ul ain Mohtasim, Pakistan
Paulina Lizbeth Rodriguez, México
Be Kim Leong, Malaysia
Khushboo Bhatt, India
Eduardo Alfonso Leyva Valadez, México
Amar Rana, Nepal
Anjali Zende, India
Narayan Subedi, Nepal
The motivation that this recognition has generated for the entire Cardiofit team drives us to commitment and persist on the first great objective for which we started this cardiovascular rehabilitation center together, the reason for our profession: the well-being of our patients.
The application of diet and psychology in cardiac rehabilitation is under utilised in India and it's importance understated, especially for a physiotherapist. This course gave me framework for understanding and application of these aspects to deliver improved outcomes for my patients.
Hear about what Dr Priya Chockalingam from Cardiac Wellness Institute thought about the ICCPR CRFC Scholarship opportunity