Value for money in Cardiac Rehabilitation
Improving secondary prevention and survivorship after a cardiovascular event is an important priority. In order to address this priority, translation of evidence-based interventions into service delivery models is necessary for improving patient and health system outcomes. Consequently, it is unacceptable that despite four decades of clinical research highlighting the multifactorial benefits of cardiac rehabilitation programs, less than half of patients with an eligible cardiovascular diagnosis in Australia are referred to these programs and as few as 10-20% complete them.
Our study seeks to conduct a modelling study, using published data, to understand the likely impact of implementing evidence-based changes to models of care for cardiac rehabilitation to improve engagement and enhance outcomes following cardiac events in Australia.  We will synthesise evidence from published literature and use simulation models to determine the most cost-effective care models for individual services for Australian health settings.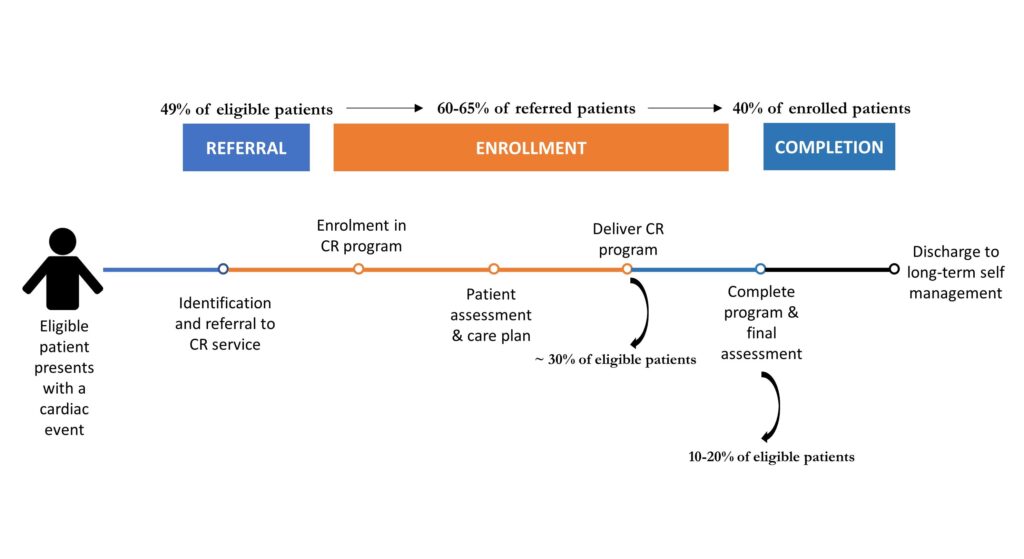 If you are interested in finding out more about this project please contact